7/28/2020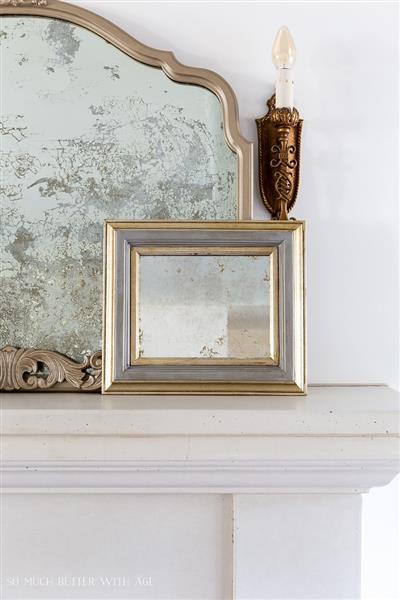 Decorating with Mirrors
Round mirrors are trending in home decor. The circle shape is a calming, aesthetically
pleasing shape to the eye. It helps to soften the surroundings.
These round mirrors aren't just for looks. They add light as well as depth to your room. They can also add a very ornate and glamorous touch to your décor.
It's not just round mirrors, even though they're popular right now. Any framed or frameless mirror whether it be round, rectangular or square mirrors are a designer's dreams especially in smaller spaces like apartments. Going back to the depth thing, you will find that any mirror can tend to make a tiny space look much bigger adding another dimension to the room.
Take your room a notch up by adding a gold or silver framed mirror to your space. You can always paint the one you have and up its game.
Living rooms aren't the only place for mirrors. A bedroom is also a perfect spot for a wall or a stand-up mirror even next to your bedside. It's a great place to be able to check out your latest outfit!
If you don't have the room to go big, something smaller, tiny round or square mirrors work as a group on a wall.
If you have a designated workout area, people tend to want to view their form and the mirror mounted on the wall or propped on the floor is the best way to mimic the gym or studio.
All-in-all, mirrors are great accents to any room providing light, depth, and a little truth to anyone passing by.
As mirrors tend to get old, they lose their silver look. Antique mirrors have an aged beauty that can be restored with mirror resilvering.
Mirror resilvering involves a complicated and painstaking process when done by hand, and this is why there are no longer many companies that offer the service. However, at Frank Wright Glass, we take great pride in our mirror resilvering work, and our artists can restore the luster and shine to your older or antique mirrors. We also repair mirrored furniture and other items with reflective surfaces. Located in Harper Woods, we proudly serve Detroit and the surrounding areas.
To inquire about resilvering a mirror you would like restored, come right to the source and work with the devoted craftsmen at Frank Wright Glass. Give us a call today at (313) 521-1888 or click here to fill out our contact form!