1/15/2020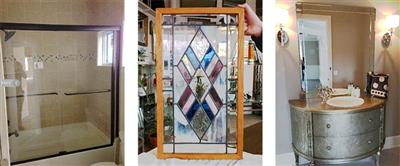 In our blog, you can read about current events, new and existing techniques about glass repair. We will tell you about the different kinds of glass, and the variety of services we offer!
The glass in your home or business doesn't have to only be for traditional windows. Getting creative with glass is a way to truly customize your home or workplace and make it very unique for you.
If you think outside of the box, you can incorporate some of these custom glass ideas we feature in our blog into your home/workplace renovation or new construction.
From shelving to cabinetry, you will find ways to use glass that you never imagined that will set a room in your home or office apart from the norm.
So read on so you can get creative on ways to use glass in your home or business!
Call Frank Wright Glass at 313-521-1888 to discuss your ideas today- whether you are looking for glass restoration, repairs, or an entirely new design. Our glaziers will be happy to assist you.
Take a look at our gallery to see all the different types of work we do. You can also find us on Facebook for additional ideas!